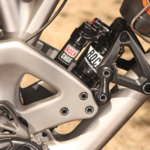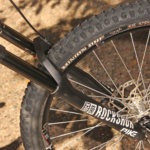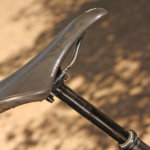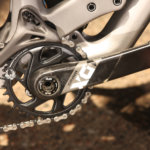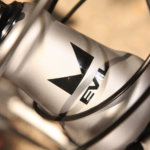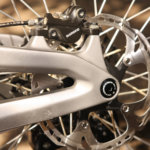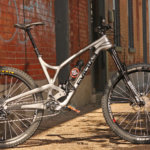 About the Build
Another rider has taken advantage of Evil's "shred and save" summer sale! We carried over parts from their old bike and paired them with some new goodies.
The Insurgent LB is ready to suit your shredding needs. If your favorite past-time is racking up king-of-the-mountain accents and padding your strava stats then you can choose between a RockShox Monarch Plus or the Fox DPX2 rear shock to convert all your power into momentum with mind bending traction and a dependable feeling of plushness. If you prefer sending-it-to-flat, upgrade to the Push ElevenSix, which turns the bike into a square-edge-hit, traction generating, and bottomless feeling two wheeled death machine
If you're into pedalling all day, try a 150mm fork and set the flip chips to the LOW position and enjoy a 74.8° seat angle while the 66.1° head angle keeps the descents in control and the party level high. But if you're into enduro bro, or even better, slashing berms at bike parks, try a 160mm or 170mm fork with the flip chips in the XLOW position and experience a slack and low slung corner destroying play bike that likes to jump and square off corners.
The formed carbon tubing gives the bike a look all it's own that screams "this is one bad ass bike." A SRAM GX Eagle group  provides reliability and performance without breaking the bank. A past upgrade of a SRAM XO1 crank lightens things up a bit. The The Rockshox Pike smoothes out the rough stuff and makes those big drops nice and smooth. This bike really was a treat to build and it's a great feeling to hear how happy the rider is with the bike.
Build Specs
Frame Evil Inusrgent
Fork RockShox Pike RCT3
Headset FSA
Stem Kona
Handlebars Race Face SIXC
Handlebar Tape
Shifters
Brakes Shimano
Seatpost Fox transfer
Saddle WTB
Front Derailleur
Rear Derailleur SRAM GX Eagle
Bottom Braket Sram Eagle dub
Cranks SRAM eagle Xo1 dub
Pedals Deity black kat
Chain Sram
Cassette SRAM GX Eagle
Wheels Industry Nine Enduro 305
Tires Maxxis minion dhf/dhr
Extras