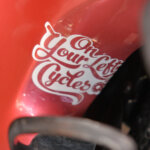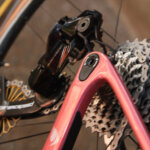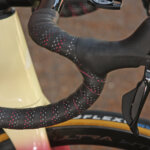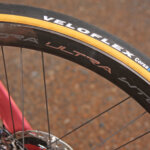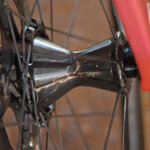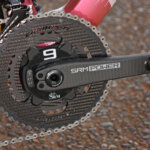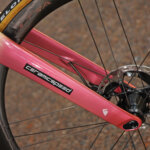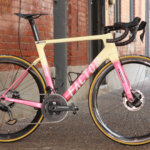 About the Build
Factor's Ostro VAM is unapologetically fast. Factor set out to create a quiver killer roadbike that is exceptional at everything. Aero bikes have always had the reputation for being heavy and stiff. The Ostro dispels all of those notions. Gerrod has been riding this for over a year and plenty has changed but at it's core, it is still the ultimate race machine.
From the initial inception of building this, I knew this bike would ruin other road bikes for me, but I never realized by what extent it would. Every aspect of this build was carefully curated to make the most out of such an amazing chassis. Often times people will say that their bike is too much for them, this falls under that for me. Every pedal stroke the bike wants to accelerate, every turn it wants to carve harder, every hill it wants to climb faster. From 20mi weeknight rides to 150+ all-day epics, the Ostro is ready for the challenge. Plenty of race geometry bikes have a tendency to have a really long reach, this is a touch more reasonable, allowing for a longr stem to capitalize on the slender 1-1/8″ – 1-3/8″ tapered steer/head tube for front end compliance without sacrificing rigidity. When out of the saddle, the Black Inc barstem perfectly mutes vibrations, never feels too stiff, nor too flexy, just right.
Shimano's newest Dura Ace 12 speed has been out for a while now, and after having over 7000mi on it personally, I can confidently say it is the best, premium road grouspet on the market. There are times where I shift, under load, and don't even feel the chain change cogs. Coming off of 11speed Di2, 12speed fixed everything I wanted to see changed, and then some. Front shifting is beyond sublime, and the brakes are as close to a light-action rim-brake feel as I have ever felt. I never get tired of being able to scrub speed with one finger on descents, and seldom hear the knife-steel noise after super hard braking or getting out of the saddle. Ergonomics are the biggest hallmark change that sets this groupset above all others.
Build Specs
Frame Factor Ostro VAM
Fork Factor
Headset CeramicSpeed SLT
Stem Black Inc Barstem
Handlebars Black Inc Barstem
Handlebar Tape Rapha
Shifters
Brakes Shimano Dura-Ace BR-R9270 w/ RT-M9100 160 Rotors F&R
Seatpost Black Inc Ostro
Saddle Selle Italia C-59
Front Derailleur Shimano Dura-Ace FD-R9250
Rear Derailleur Shimano Dura-Ace RD-R9250 w/ CeramicSpeed 3D Printed Ti OSPW TiN Coated
Bottom Braket CeramicSpeed T47A DUB Coated
Cranks SRM Origin Carbon Road Look Tri-Lobe 170/172.5/175 PM9 w/ Carbon-Ti X-CarboRing Evo Chainrings 52/36
Pedals Shimano Dura-Ace PD-R9100
Chain Shimano Dura-Ace CN-M9100
Cassette Shimano Dura-Ace CS-R9200 11-30
Wheels Campagnolo Bora Ultra WTO 45
Tires Veloflex CorsaEvo TLR 700x28
Extras Custom Drillium Arundel Mandible Cages