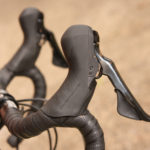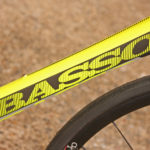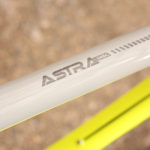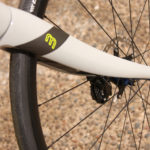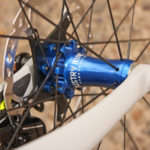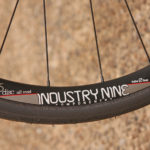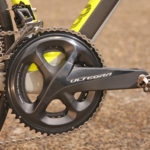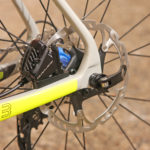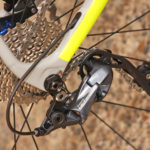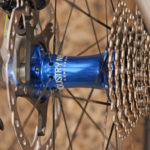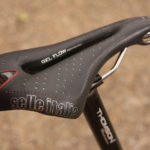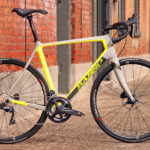 About the Build
Here's a bike you don't see everyday! Basso bikes got their start in a tiny little family garage in 1977. Alcide Basso produced Italian made steel frames for some of the world's best racers over the years and grew the company to what it is today. Basso now makes some of the finest carbon bikes available on the planet, and they're still made in Italy! The principles that define the brand remain unchanged: Excellent craftsmanship, innovative design, functionality, and top quality materials.
We recently built a Astra Disc up from the frame for a customer. The rider chose components that he was familiar with and knew would work well with the high end frame. The new hi-modulus carbon fiber monocoque frame uses Basso experience in the placement of the direction of the single layers of fibers, creating a main triangle with optimized shaped profiles, which allows a higher resistance to flex and torsion, with as much weight reduction as possible.  Astra is a 100% carbon monocoque frame including the bottom bracket and all the bearing housings. The result is a single mold process without the use of different materials.
Cone shaped and edge profiled head tube. The edged shaped rear area of the head tube, which links directly to the two main tubes of the front triangle and in a continuous line to the rear seat stays not only gives the new ASTRA a unique look, but also allows us to maximize rigidity and strength with increased riding precision and great reactivity in the standing position. The larger basis of the head tube creates a wider and more rigid surface, erasing the weaker structural spots. The new BB shell construction procedures, previously only used in our top of the line model DIAMANTE, is now adopted for the ASTRA: the carbon fibre bottom bracket shell made from a single moulding allows us to have a perfect compact structure which gives torsion-free pedalling even at extreme loads, and keep the weight as low as possible. Brand monocoque fork with the 1"-1/8 upper bearing housed directly in the carbon.
Build Specs
Frame Basso Astra Disc
Fork Basso fork
Headset Basso
Stem Basso
Handlebars FSA
Handlebar Tape Fizik
Shifters
Brakes Shimano Durrace
Seatpost Thompson
Saddle Sellia Italia
Front Derailleur Shimano Ultegra
Rear Derailleur Shimano Ultegra
Bottom Braket Chris King
Cranks Shimano Ultegra
Pedals Shimano
Chain Shimano
Cassette Shimano Ultegra
Wheels Industry Nine AR25
Tires Continental GP4000's
Extras