Cane Creek have fit the same outstanding stiffness, durability and weight savings of the eeWings mountain cranks into the slimmer road bottom bracket standard. This includes road, gravel and cyclocross configurations.
*pictured chainrings not included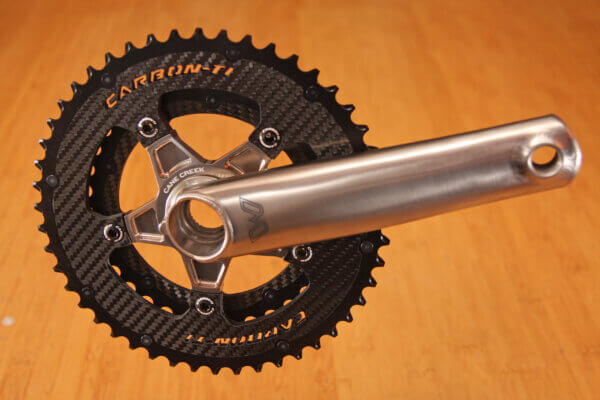 The eeWings All-Road titanium cranks and the included CNC aluminum bottom bracket preloader are the ultimate in stiffness and durability while weighing in at less than 400 grams – in the same weight range as premium carbon cranks but 20% to 30% stiffer.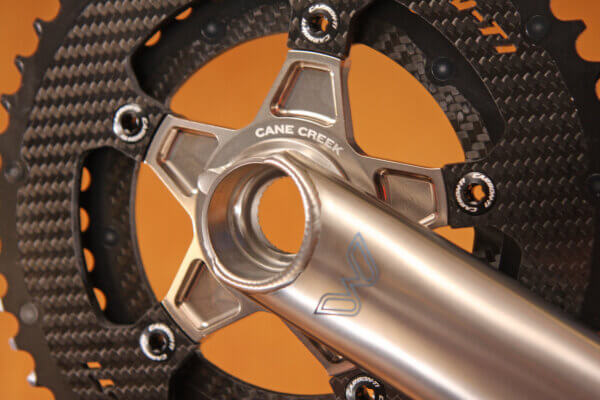 They have such confidence in the eeWings' quality and dependability that they are backing the cranks with a 30-day 100% satisfaction guarantee and a 10-year limited warranty.